Nikko is located in the mountains of Tochigi Prefecture. It is most famous for the Toshogu, Japan's most lavishly decorated shrine complex and mausoleum of Tokugawa Ieyasu.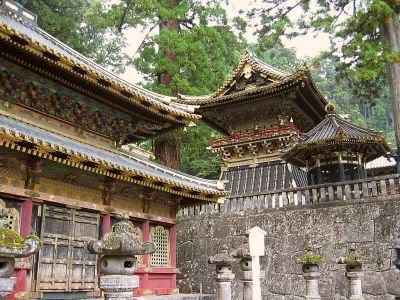 The main shrine buildings were built by the third shogun, Tokugawa Iemitsu in 1636. Skills of the highest level available at the time were applied in building Toshogu Shrine. Eight buildings have been designated as National Treasures, whereas further thirty-four buildings as Important Cultural Properties.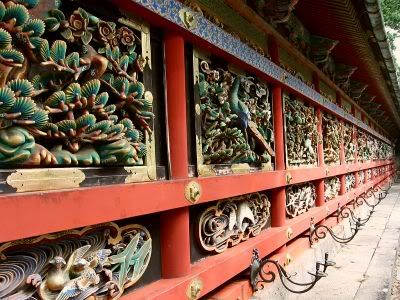 One could enjoy the intricate carvings of the Yomei-mon Gate. The walls are decorated with intricate patterning, coloured carvings and paintings. It is a grand spectacle. Worrying that its perfection might arouse envy in the gods, those responsible for its construction has the final supporting pillar on the left-hand side of the gate placed upside down as a deliberate error.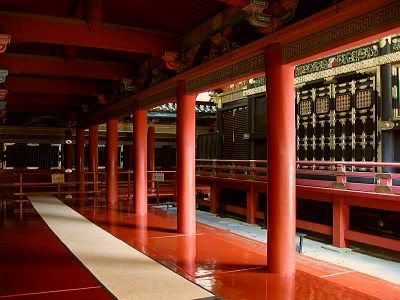 The inner section of the Honden, the shrine building where Tosho Daigongen, or the deified image of Tokugawa leyasu, is enshrined.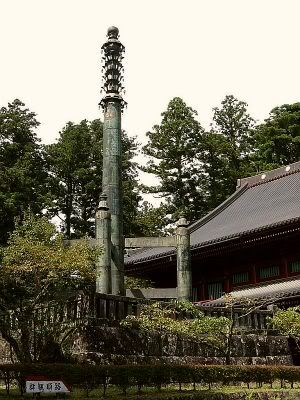 The Sorinto Pillar is a bronze memorial pillar of 15 meters high and 3 meters in circumference. It contains in it 1000 volumes of holy sutra. A symbol of peace.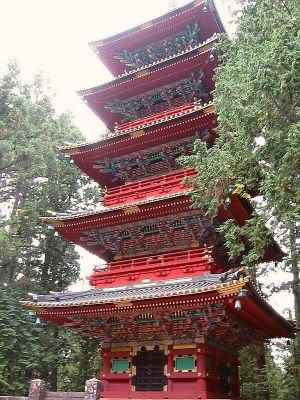 The Five-storied pagoda (Gojunoto) where a statue of Dainichi Nyorai (Mahavairocana Buddha) is enshrined.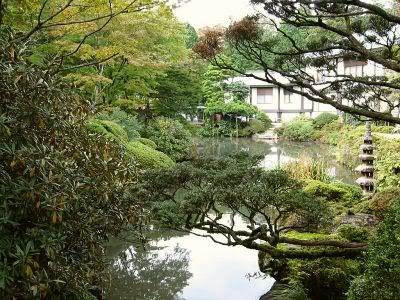 The Shoyo-en garden displays its grace and beauty throughout the year.
For more information of Nikko Temples and Shrines, click :
http://www.city.nikko.tochigi.jp/heritage/english/w_top.htm
Nearby Toshogu, you can visit :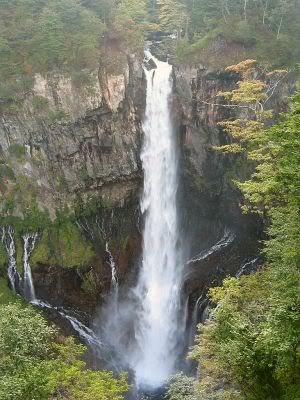 Kegon Falls is one of the most famous and powerful waterfalls in Japan. It drops 318 ft (97 m) from Lake Chuzenji. It gives forth a thunder-like noise together with twelve minor falls nearby. There is a long elevator ride you can take down to get to the lower viewing platform where you can observe the full force of the plunging water.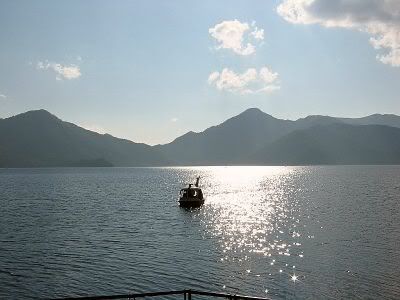 It is also called the Sea of Happiness. Lake Chuzenji is situated at an elevation of 4060 feet (1237 m). The lake was formed by lava flows of the now extinct volcano several thousand years ago.
It was a good late summer vacation sponsored by the Foreign Student Center of Kyoto University. Only selected students participated in this event. However, it was my first and last time as the center changed the rules. Only new comers are eligible to apply for field trips from then on.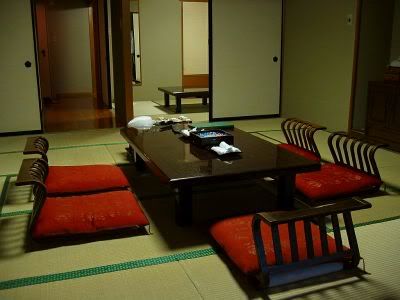 Ryokan is a type of traditional japanese inn. A room in a ryokan is constructed using traditional Japanese materials; flooring is tatami and doors are sliding rice-paper (washi) doors.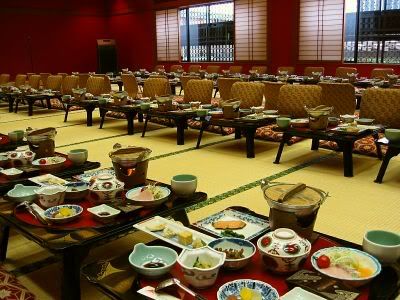 Many ryokan offers dinner and breakfast as optional meals. Typically the meals available are mostly Japanese foods.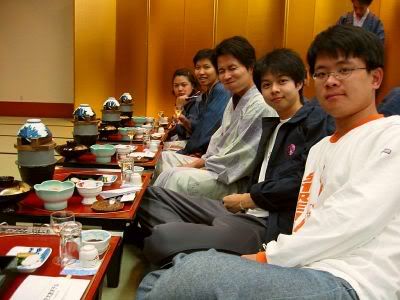 Several of my Thai friends (Kung, Nuok, Sorapong, Um and Eaow)