As China globalizes and modernizes, its intrinsic beauty is slipping away at an alarming rate. Suzhou - the canal city, has been long appreciated the pleasures of a waterside view and is one of the most celebrated city with historic gardens.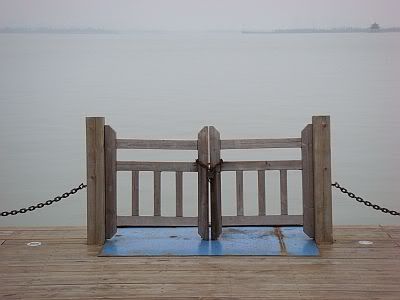 In recent years, a waterfront park and promenade took shape around
Jinji Lake
here, in the hope that what's good for the environment will also be good for business.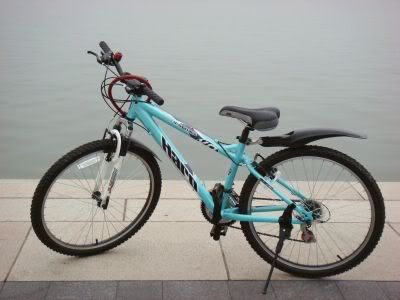 The Jinji Lake Waterfront district is the centerpiece of the Suzhou Industrial Park (SIP). Decided one of the weekends, after getting my new bicycle to go for a ride along the lake neighbourhood.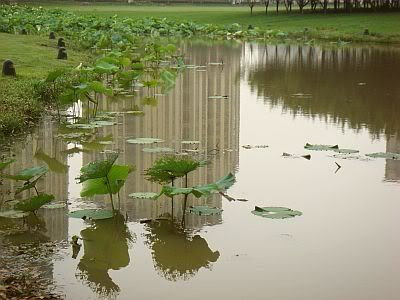 Once covered with agricultural land and fish ponds, the SIP project (major joint venture between the Chinese and Singapore government) has attracted prominent international businesses - and now populated with high-rise apartments, adjoined cultural institutions, restaurants and entertainment centers.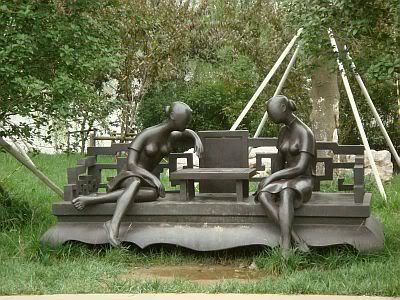 Sculptures and objects are seen as part of the artwork on the waterfront project.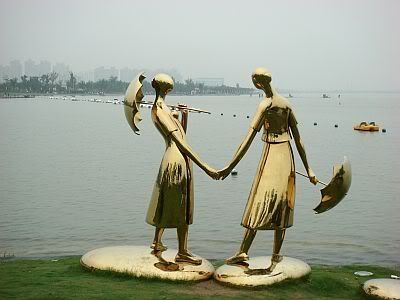 In the early mornings, and evenings, many people stroll along the boardwalks. Some were seen practicing
taichi
. In a way, the scene and event gave a somewhat Zen and serene setting.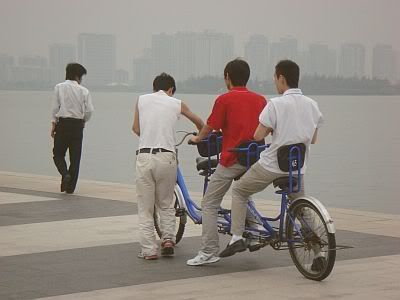 Some may choose to enjoy bicycle ride along the Jinji waterfront. Rentals are available.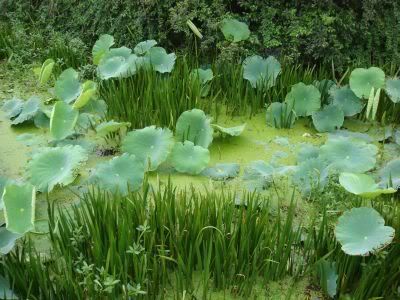 Overall, the landscape architects have to keep to the concept inherent in Suzhou's classical gardens. The value of the lake itself should not be forgotten.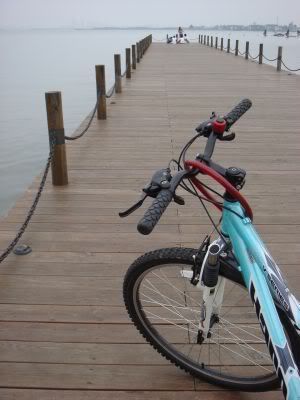 Young, old, couples, friends and families crowded the place that weekend - weather was slight gloomy that day but at least was windy and breezy.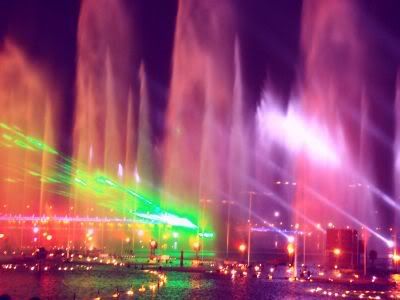 On the evenings of Friday and Saturday nights, hundreds or sometimes even thousands people gather for a spectacular fountain display with colored lights and music at the water's edge.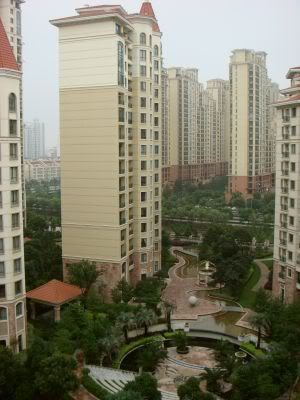 The Suzhou Industrial Park was modeled after Jurong Town, an industrial district in Singapore that the former chinese leader, Deng Xiaoping, visited in 1992, prompting him to invite Singapore to help the Chinese in establishing a truly global enterprise zone.