The
War Memorial Museum
was completed in June 1996 - making it one of Korea's most up-to-date attractions. There are both outdoor and indoor displays across this huge complex.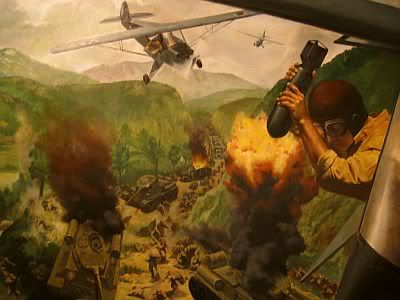 Not just about the
1950-1953 Korean War
, the memorial covers approximately thousand years of Korean history.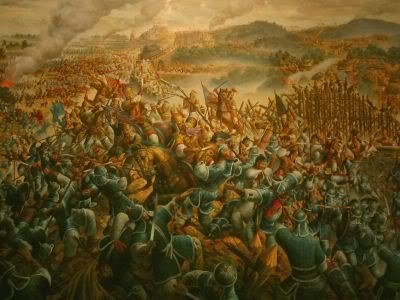 Some of the paintings by local artists that reflect the history of korean wars.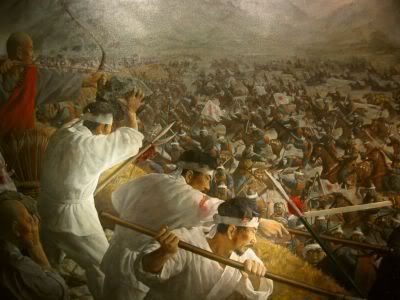 Korea is a modern nation with a history of over 5000 years. A look back at the Korean history reveals triumphs and tragedies that helped shape the Korean nation and the Koreans of today.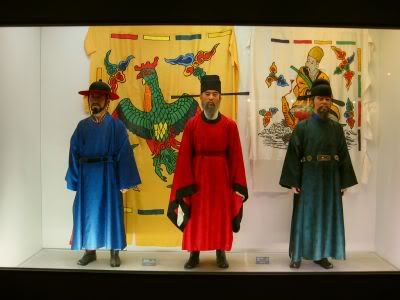 In the past, the Korean people have suffered from about 30 invasions from foreign invaders including China, Japan, France and the United States.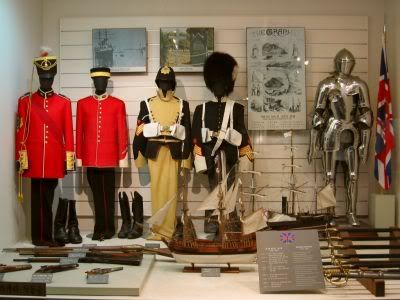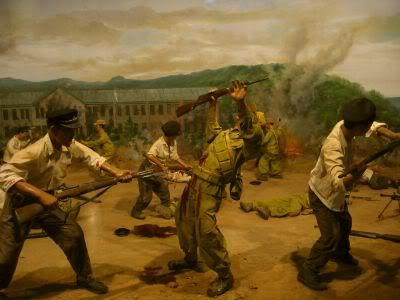 Korean War 1950 - 1953.
This diorama presents the Korean Student Volunteers Corps fight against North Korea Forces at Pohang Girl's School on August 11, 1950.
The Korean War was the bloodiest fight ever on the Korean peninsula. However, the people, overcame all difficulties and hardships to establish today's modern country.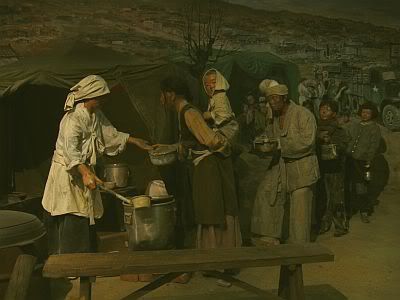 Koreans survived on cooked barley, bran cakes, and mixed soup during the war. However, many of them at that time were starving.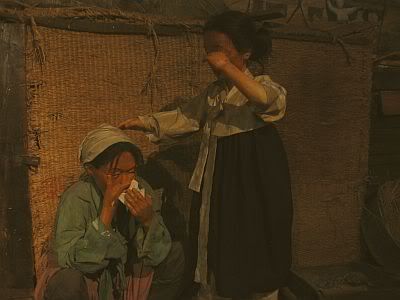 The three year war between the north and the south left millions dead on both sides.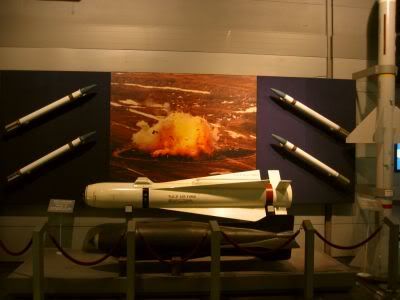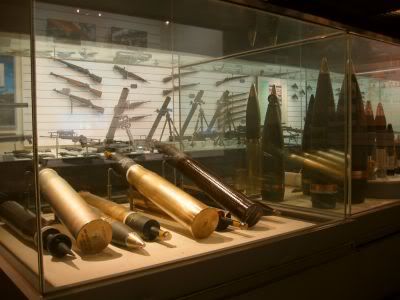 Different kinds of weapons and large military equipment are exhibited as well, inside and outside the building.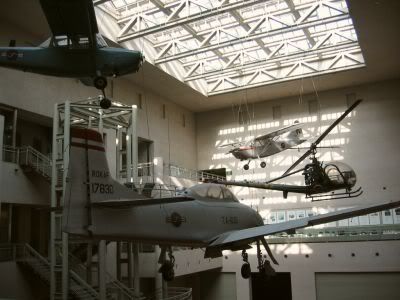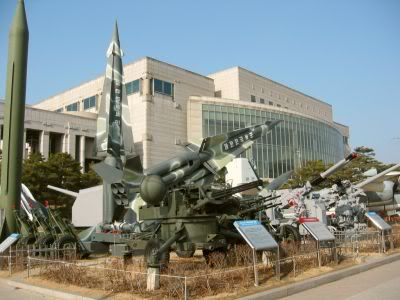 The park surrounding the museum is filled with aircraft, tanks and other fighting machines.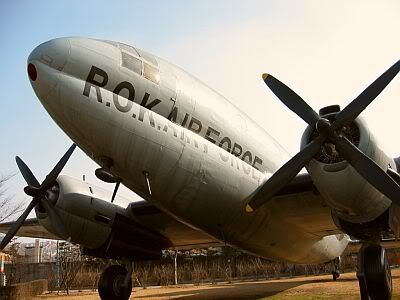 In order to defend itself against attack from the North, the
ROK
maintains a large Air Force.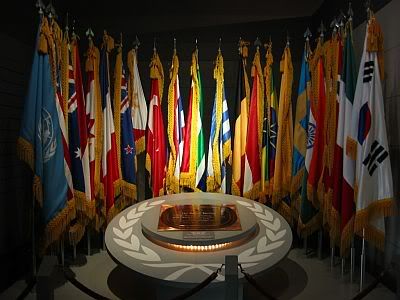 During the Korean War, soldiers of the combat units sent to Korea were from 16 different countries. UN forces helped the South while Communist Chinese volunteers sided with the North.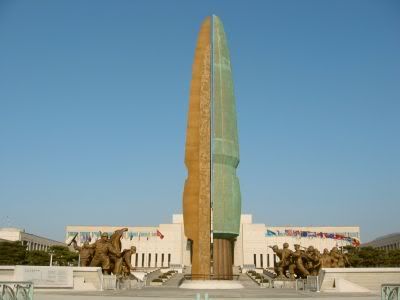 A memorial to honor the spirit of those who perished fighting on the battlefront.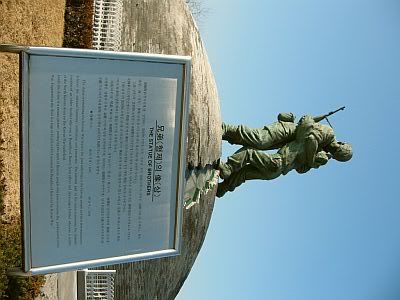 The statue of 2 brothers (the elder brother from the South and younger one from the North) meeting on the battlefield, a poignant reminder of the more than 10 million Korean families still separated by the Korean War and their desire for peaceful reunification.