Golden Week
is a Japanese term applied to the period containing the following public holidays :
April 29th : Greenery Day
May 3rd : Constitution Memorial Day
May 4th : Citizen's Day of Rest Holiday
May 5th : Children's Day
The longest vacation period of the year, Golden Week is an extremely popular time to travel.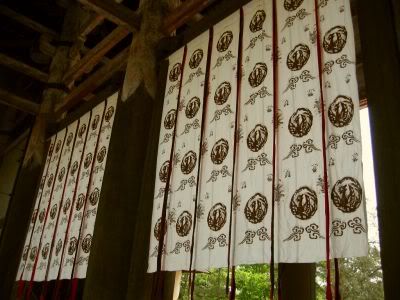 Kyoto and Nara have more than 2000 temples and shrines altogether. But as one of my favorites - the Todaiji Temple (the Eastern Great Temple), I probably have visited for some ten or twenty times.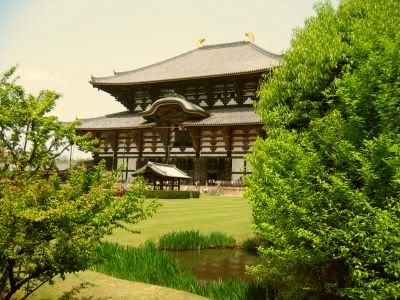 I don't consider myself a staunch follower of Buddhism. I was born and grew up in a Buddhist family. As a child I used to accompany my mother to attend
Dhamma
talks in temples. While the monk was sharing the great Teachings, I was asked to sit quietly and meditate. In fact, I didn't know anything about meditation until I was in university. As a kid, I just sat quietly in a cross-legged position or lotus posture and I endured great physical discomfort. I didn't want to disturb my mother as she was diligent in her studies. Sometimes I do wonder if I am born a Christian, will I be any different from now ?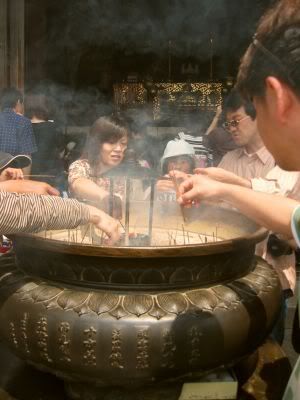 I have faith that one religion is as good as another. One's religion is whatever one is most interested in. I started to learn more about Buddhism when I was in university. Is religion a good medicine ? Yes because the purpose of religion is to get people to lead a good life. After graduation, I feel that I have lost the opportunity to learn and to practice Buddhism. I saw dramatic changes in myself - the spiritual core is somewhat lost. Sometimes I find myself drowned in the real world - with so much selfishness, all the backstabbing of co-worker and hatred. Is religion a good medicine ? Definitely yes because the purpose of religion is to make you stronger, and a better person.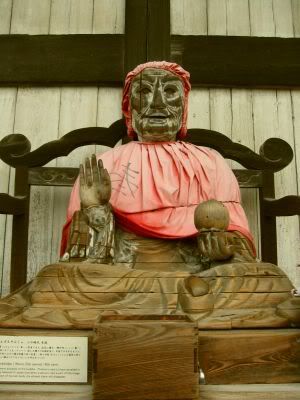 Am I superstitious ?
Pindola
was one of the sixteen arahats, who were disciples of the Buddha. Pindola is said to have excelled in the mastery of occult powers. It is commonly believed in Japan that when a person rubs a part of the image of Binzuru wood (Pindola) and then rubs the corresponding part of his own body, his ailment there will disappear. I tried and it worked - twice.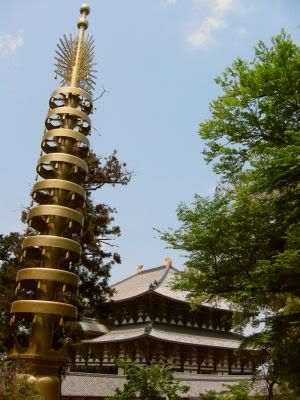 Every trip to the buddhist temple, it strengthens my faith and commitment to the religion.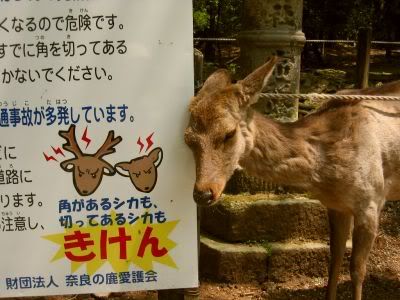 The temple surrounding is home to hundreds of freely roaming deer. Cartoon of two angry deers, which warns that both horned deer and dehorned deer are dangerous. They might look a little dangerous, but these creatures are pretty docile.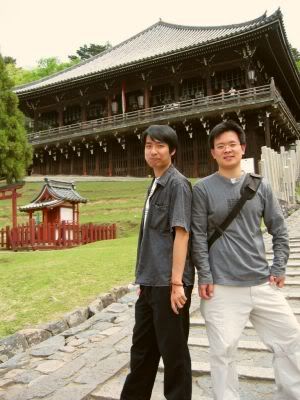 Zhou and Eaow standing in front of Nigatsu-do Hall, east from the entrance to the Hall of the Great Buddha.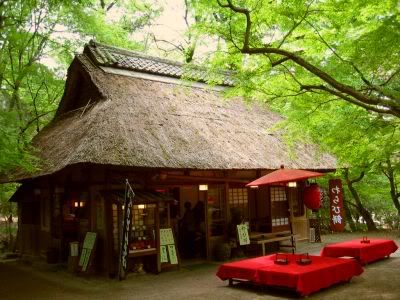 A short walk south of Nigatsu-do Hall, on the way to Kasuga shrine, there is a lovely little restaurant.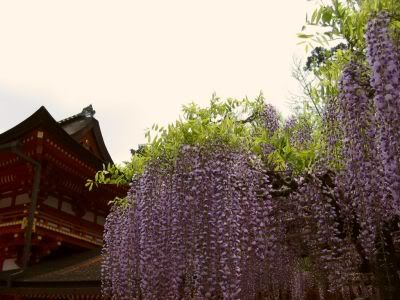 Wisteria
is a genus of about ten species of woody climbing vines native to eastern North America and east Asia (China, Korea, Japan). The Wisteria grows into a gnarly tree with beautiful clusters of flowers hanging from its vines and in Japan, it has long been associated with longevity, prosperity and good fortune.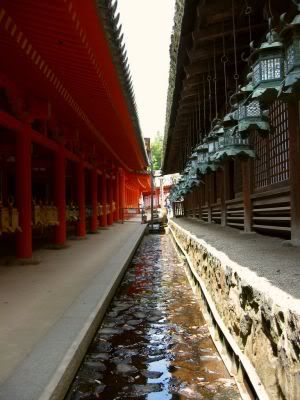 The
Kasuga Shrine
is a Shinto shrine in Nara. Established in 768 AD, it is the shrine of the powerful Fujiwaras, whose name when translated literally means 'fields of wisteria'.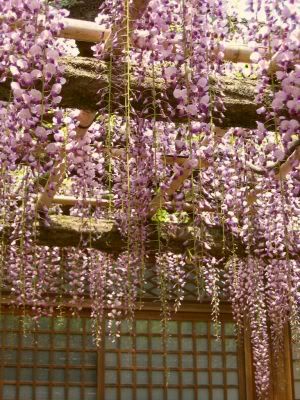 Wisteria can take decades to bloom when grown from seed; for that reason it is best to only grow plants that have been started from rooted or grafted cuttings of plants known to flower. Although its blooms can be breathtaking, Wisteria roots and vines are invasive and can easily over grow their space and strangle other plants.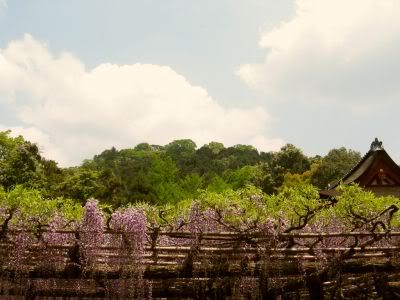 A large wisteria trellis is set up in the courtyard of the Kasuga Shrine. During late April to early May, one can walk leisurely under the pale purple spikes of wisterias.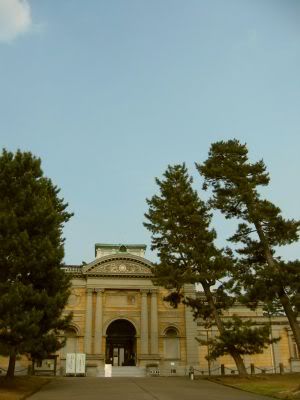 Buddhist art has been made in Japan since the Asuka Period, approximately 1500 years ago. The
Nara National Museum
is devoted to Buddhist art and is divided into two wings.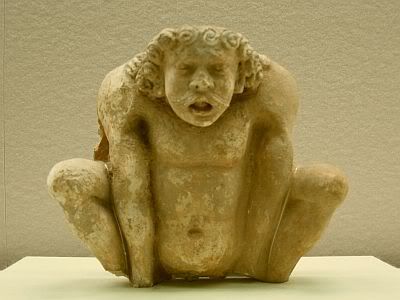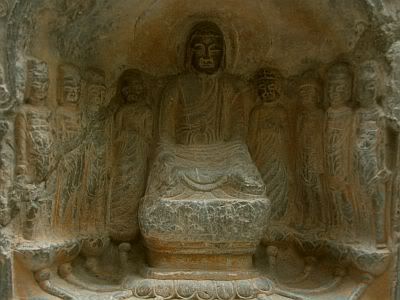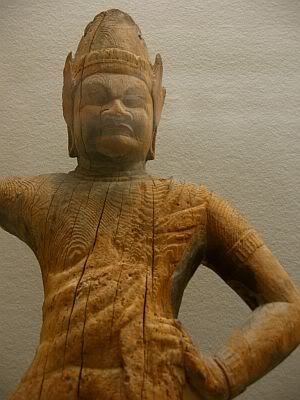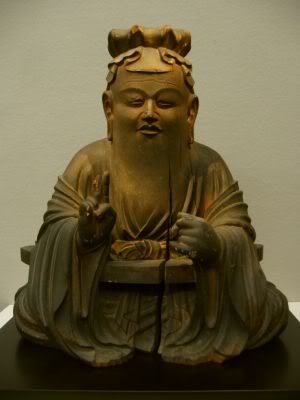 The
western gallery
(above) exhibits archaeological finds, while the
eastern gallery
(below) displays sculpture, paintings and calligraphy.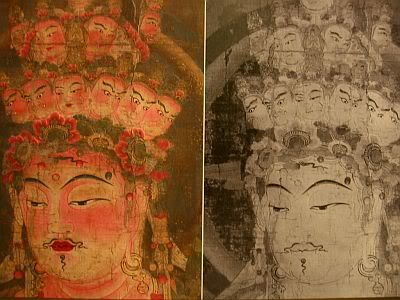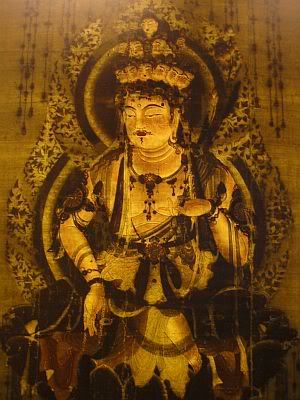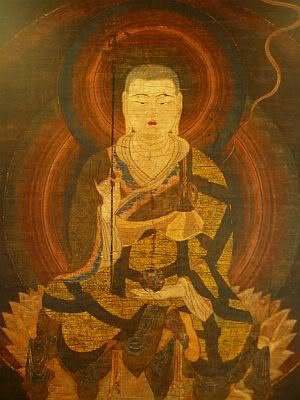 Admission.
Adult : 420 yen and University Student : 130 yen