Originally many of the
Venetian Lagoon's islands
were marshy, but a gradual programme of drainage rendered them habitable.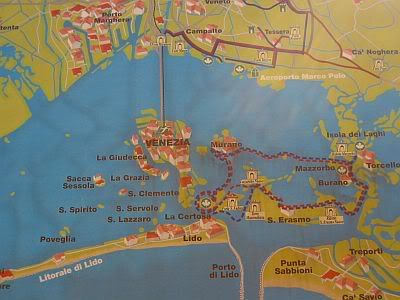 The Venetian Lagoon has a surface area of around 550km². It is around 8% land, including Venice itself and many smaller islands. Popular attractions are the islands of Murano, Burano and Torcello.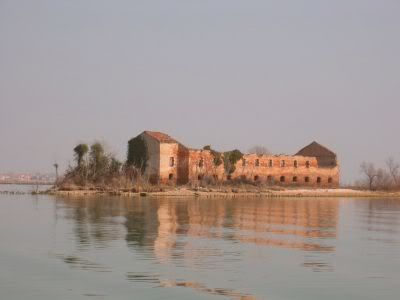 On the way to Murano, we passed this deserted building complex.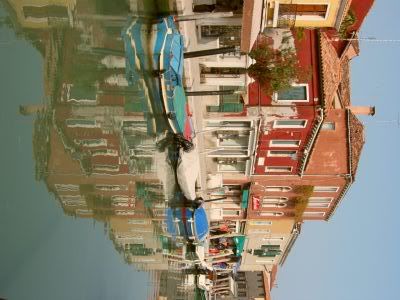 Murano
is the closest of the islands. Today, it is worth a visit for its glass shops and glass museum.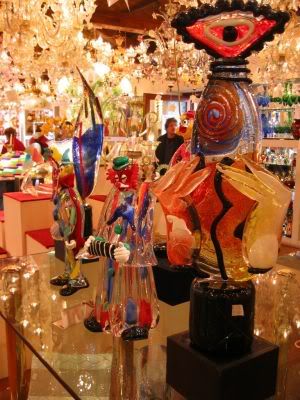 Colorful glass souvenirs are sold absolutely everywhere and are some of the best bargains around. A visit to the island today offers the chance to see master glassblowers at work as well as to browse store after store of glass items.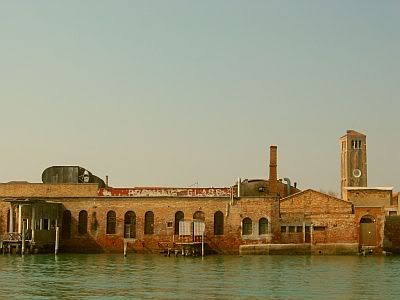 The
Museum of Glass
is a must for anyone wishing to bone up on the art of glass-making in Venice. The museum has a rich collection of decorated articles and glass - showing how tastes and styles have changed, and how experiments and new techniques that bring the island wealth and fame.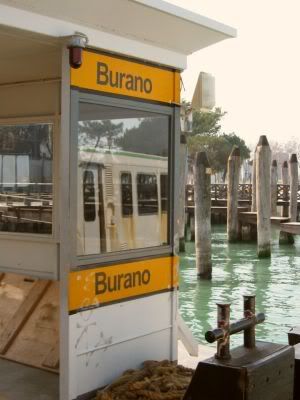 Whereas Murano's lure is glass, Burano is known for its lace, made on the island since at least the 15th century. A water bus to Burano takes 30 minutes from Murano.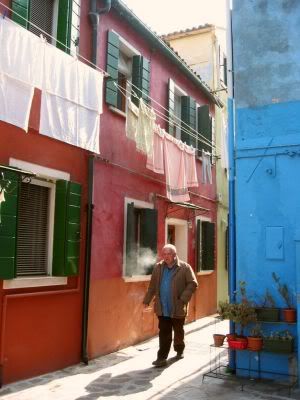 Burano
is considerably prettier than Murano, thanks to its brightly colored houses, reputedly painted to help husbands identify their homes from boats far out at sea.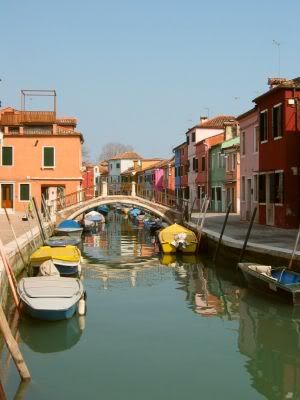 Burano was probably settled by the Romans, and in the 6th century was occupied by people from Altino, who named it for one of the gates of their former city.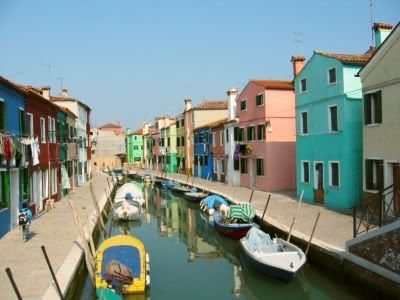 It rose in importance only in the 16th century, when women on the island began making lace with needles. The lace was soon exported across Europe, but decline began in the eighteenth century and the industry did not revive until 1872, when a school of lacemaking was opened. Lacemaking on the island boomed again, but few now make lace in the traditional manner as it is extremely time-consuming and therefore expensive.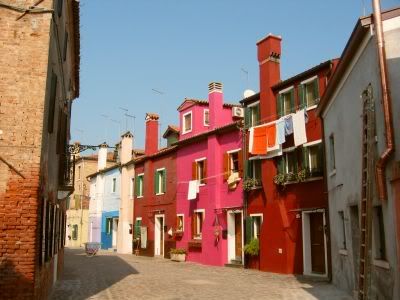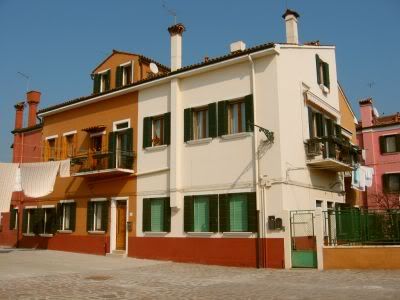 The farthest of the lagoon islands on most tourists' itineraries,
Torcello
is by far the most unusual. It is an absolute must for anyone wishing to enjoy the beauty of the lagoon. But, I didn't have enough time. After Burano, I headed back to Piazza San Marco.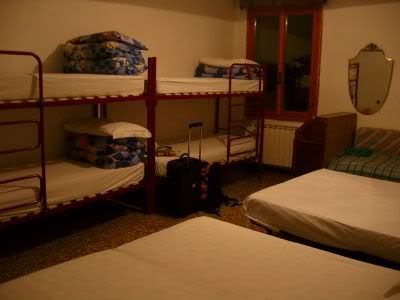 Breakfast and Bed Euro 20 per night
Venezia Canneregio-Calle Ghetto Nuovissimo, 1451/A
Contact : Francesca (+39-041-719748 or +39-347-8017016)
E-mail :
zhangguihua62@hotmail.com
Review : A chinese-owned B&B. Clean dorm and above average for such low price. Recommended.