Siena
a city in Tuscany, was once an Etruscan settlement and a small Roman town. But its importance began in the early 12th century, when a self-governing commune replaced the earlier aristocratic government.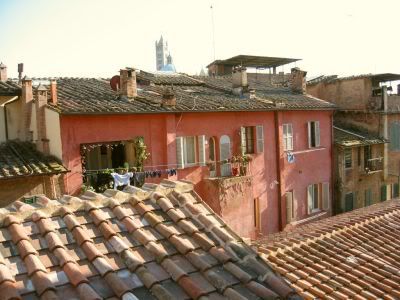 Siena was devastated by the Black Plague of 1348 and never recovered its earlier glory, losing out to Florence in inter-urban rivalry. The Black Death (more recently known as the Black Plague) was a devastating epidemic that first struck Europe in the mid-14th century (1347 -1350), when it was estimated to have killed about a third of Europe's population.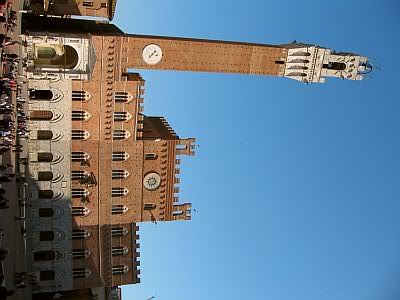 The
Torre del Mangia
was built in 1334. The tower is the focal point of the Piazza del Campo, Siena's premier square. The Sienese survivors of the Black Plague built the small marble loggia (left end) in front of the building.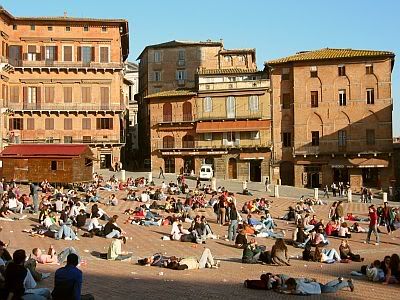 The piazza has long served as the city's civic and social heart. Siena's
Palio
is Italy's most spectacular festival. Held twice yearly, it involves a breathtaking bareback horse race around the Campo, together with many preparatory days of drama, processions, drummings, flag-wavering and colorful pageantry.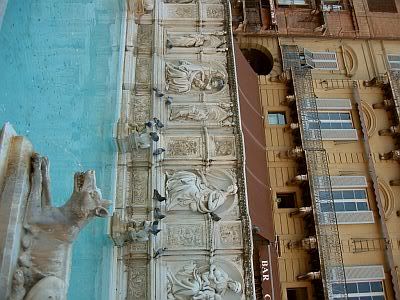 The
Fonte Gaia,
a marble fountain at the piazza was dedicated to the Virgin, the patron saint of Siena. Completed by Jacopo della Quercia between 1409 and 1419, it is considered to be fine example of Italian sculpture for that period.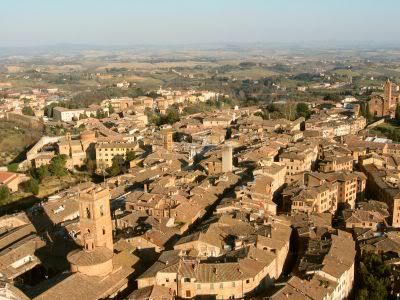 There are
503 steps
to reach the top of Torre del Mangia, from where you will have an excellent view over the piazza and the panoramic view of the Tuscan town.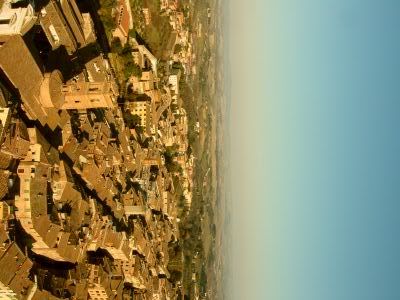 It was 6 euros to make the climb, but the views are worth it. Be prepared for a strenuous and narrow stairway (phew) !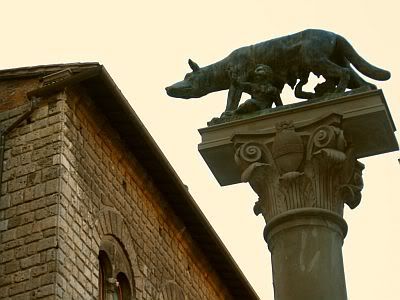 According to legend, Siena was founded by Senius, son of Remus, who was in turn the brother of Romulus, after whom Rome was named. Statues of the
she-wolf
feeding Remus and Romulus are spotted all over the city of Siena.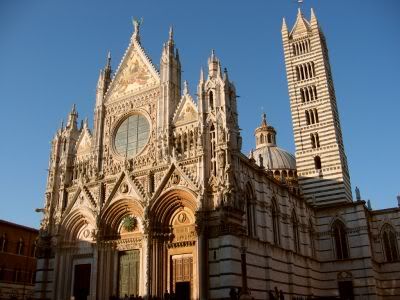 Siena's cathedral, the
Duomo
, begun in the 12th century, is one of the great examples of Italian gothic architecture - a sensational building to which only cathedrals of Milano and Orvieto come close.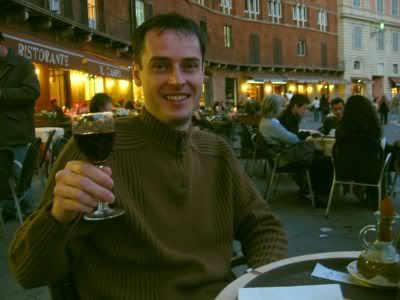 Eric from Canada, we met in Florence and then traveled together to Siena. It was a good trip.
Tuscany has some of the most beautiful countryside in Italy and indeed in the world. Summer is the best time to visit.