Sapporo
is the fifth-largest city in Japan and it is the capital of Hokkaido Prefecture. The 1972 Winter Olympics were held in Sapporo. This was the first Winter Olympics to be held in Asia. It is known as the home of the eponymous Sapporo beer.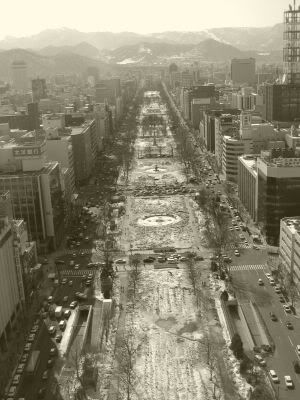 Sapporo TV Tower
, constructed in 1957 and now the landmark tower (147.2 metres) in Odori Park provides a good 360 degree panoramic view of Sapporo from its 90 metre-high viewing platform. Odori Park serves as a site for the famous Snow Festival in February.
The
Clock Tower
, the symbol of Sapporo, was constructed in 1878 as a drill hall of Sapporo Agricultural College. It is not particularly stunning though.
Nicknamed 'Akarenga (Red Brick)', the
Old Hokkaido Government Building
was built in 1888 as a base for administration of the city's development.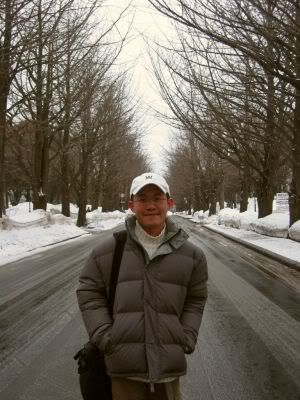 Hokkaido University
, established as Sapporo Agricultural College in 1876, its expansive, 176-hectare campus is also referred to as the Elm Grove. The Ginkyo Avenue stretches for approximately 400 metres. Planted in 1939, these ginkyo trees are over 60 years old.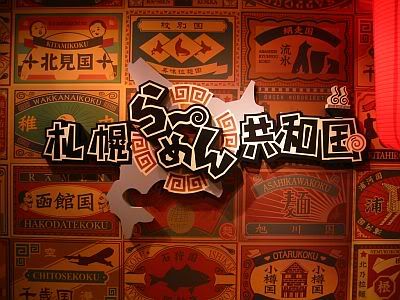 Hokkaido is famous for its
ramen
, and there are
ramen
shops all over the city. Ramen Valley is known as the most famous tourist spot in Susukino. For less expensive and probably more delicious
ramen
, check here :
http://www.sapporo-esta.jp/ramen/top.html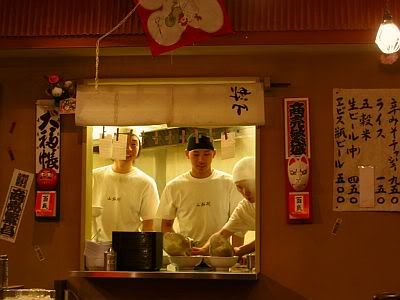 When ordering
ramen
, you'll usually have your choice of broth :
miso
(fermented soya-bean paste),
shoyu
(soy sauce) or
shio
(salt).
Other famous food is the
Sapporo Soup Curry
. Not bad.
The
Bank of Japan Otaru Museum
opened in May 2003, making use of the former Bank of Japan Otaru Branch building. It provides an appropriate setting to explain the history of the Bank of Japan, its operations, and the financial system.
The Bank of Japan is the sole issuer of banknotes in Japan. This display introduces various anti-counterfeiting techniques.
Otaru Canal
is the best known of Otaru's attraction, at least for Japanese tourist, which runs east to west close to the harbour area. Besides the canal, there are also a few glass-blowing workshops, hence Otaru's self-promoting comparison to Venice.
End of March, we attended the Japan Society for Bioscience, Biotechnology and Agrochemistry,
JSBBA Conference
in Sapporo. From left; Professor Utsumi, myself, Mori-san and Saruta-san.