Mount Fuji (known as Fuji-san) is with 3776 meters Japan's highest mountain. It stands on the border between Yamanashi and Shizuoka Prefectures. Mount Fuji is officially open for climbing during July and August via several routes.
According to a japanese friend, climbing the mountain can make for life long memories. The mountain itself may look more attractive from afar than from close up.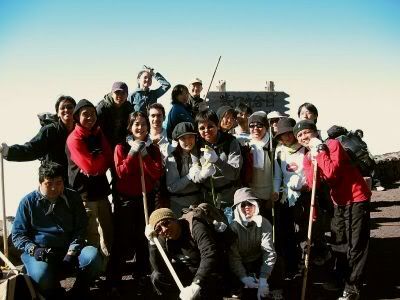 Again, a group of young Malaysians decided to hike up the mountain and conquer Fuji-san during summer of 2003.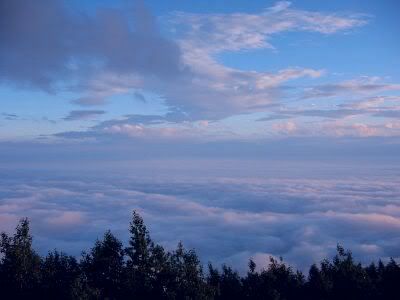 There are four 5th stations on different sides of the mountain, from where most people start their ascent to the summit. If I am not mistaken, we started from the Kawaguchiko 5th Station. The scenery was terrific. It was like heaven on earth.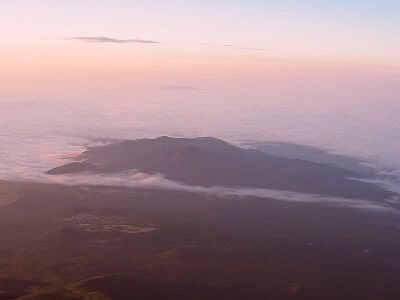 Most people try to time their ascent in order to witness the sunrise from the summit. We started our journey at about 7.30 in the evening. And it was too dark for any pictures.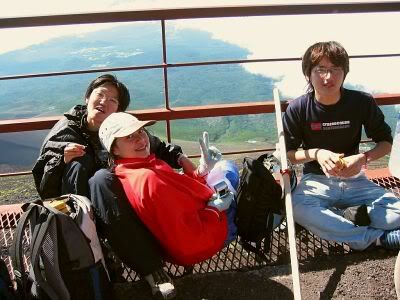 During this trip, I made several good friends (left, Pui Wah; middle, Yen San; right, Ah Fu).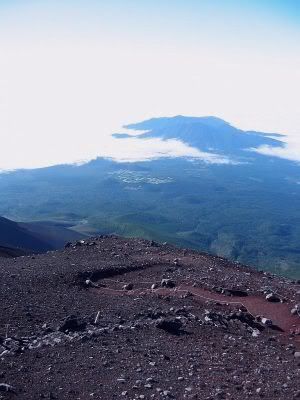 One could enjoy the changing colour of the mountain (top and below).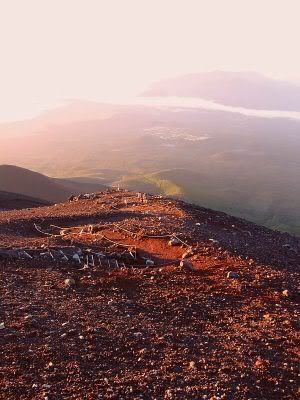 Actually, I have not any pictures from the summit. I didn't reach the top due to altitude sickness. I took rest in one of the mountain huts, overslept and missed the sunrise. Sigh.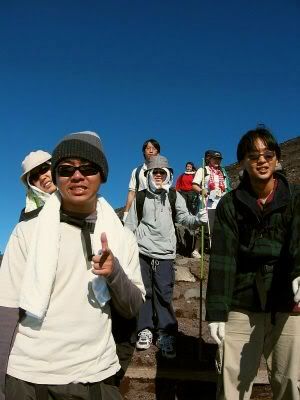 The rest were happily on their way down, satisfied for reaching Japan's highest point. (Nicholas, left and Weng Kung, right). Oppss...Weng Kung didn't make it as well. We shared the same hut.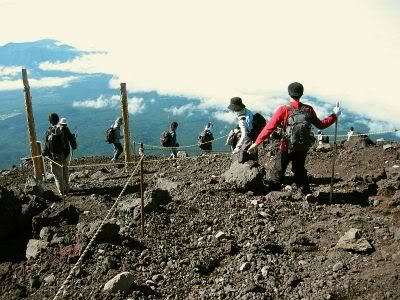 Due to lack of hiking experience, it was a very tiring trip for me.