THIS YEAR MARKS THE 10TH ANNIVERSARY OF THE GREAT HANSHIN EARTHQUAKE.
The Great Hanshin earthquake (Hanshin-daishinsai) measured at 7.2 on the Richter Scale, occurred on January 17th, 1995 at 5.46 am in the southern part of Hyogo Prefecture and lasted for approximately 20 seconds.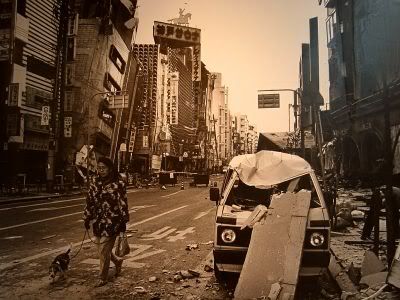 6,433 people, mainly in Kobe, lost their lives. It was the worst earthquake in Japan since the Great Kanto earthquake in 1923, which claimed 140,000 lives.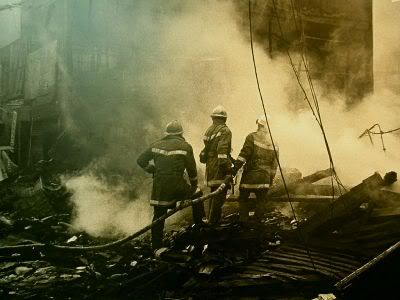 The earthquake caused several portions of the Kobe-Osaka Express Highway to collapse.
"The loss of a friend is like that of a limb; time may heal the anguish of the wound, but the loss cannot be repaired." -- Robert Southey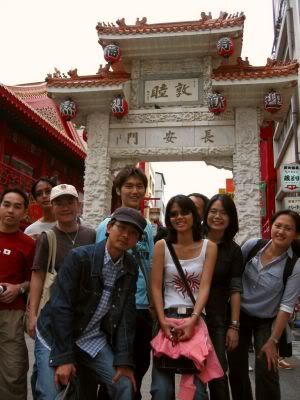 Nankinmachi (Kobe Chinatown) developed as the residential area of Chinese merchants, who settled in Kobe after the city's port had been opened to foreign trade.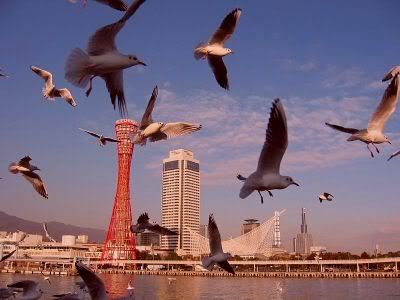 Kobe has been an important port city for many centuries. Its port was opened to foreign trade in the late Edo Period (1868).
Meriken Park is a nice waterfront park in Kobe's port area. It has become a popular dating spot among young couples.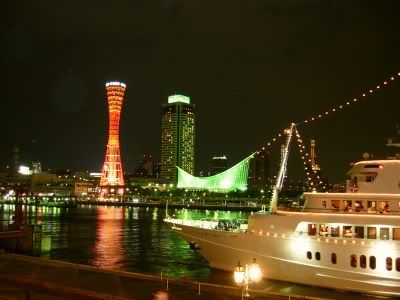 The view of the waterfront park during night.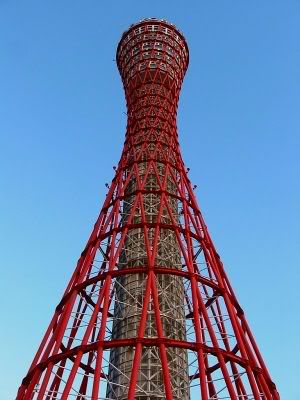 With a height of 108m, Kobe Tower is a distinct landmark of the city.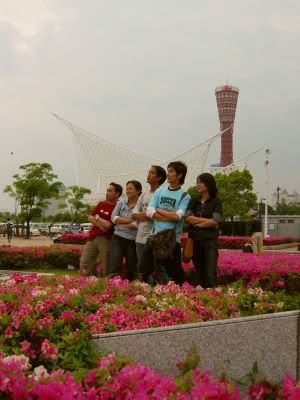 From left to right (Khyou Bun, Chia Yee, Nadzrul, Ah Fu and Siew Ping).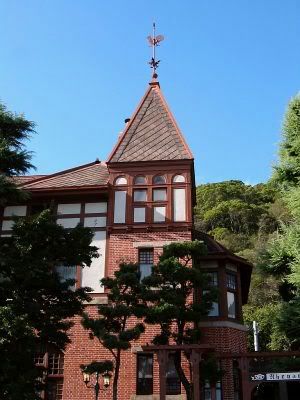 Some 30 of the Western-style homes, called ijinkan, remain on a hill north of Sannomiya Station called Kitano-cho. This picture was taken at the Weathercock House, built by a German merchant in 1909.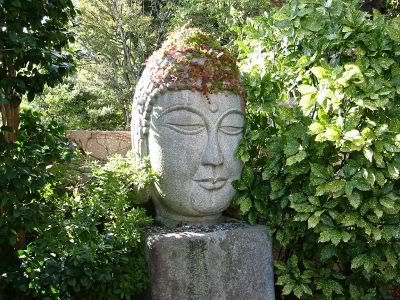 I have no idea why there is a buddha bust in one of these homes, the Uroko no le.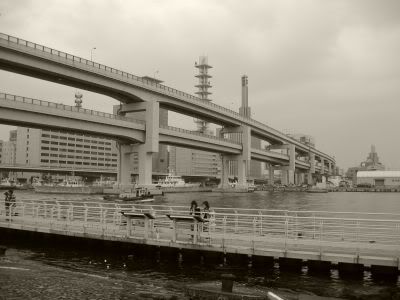 I visited Kobe several times, hanging out just around downtown and harbourland. Perhaps one day, I should hike up Mount Rokko. I heard one could enjoy a splendid view from the top of the mountain.