Last year, my dorm mates and I have decided to spend our summer vacation in Wakayama Prefecture. It is located south of Osaka, in the Kansai region. Koya is the place which has been regarded as sacred areas of ancient times.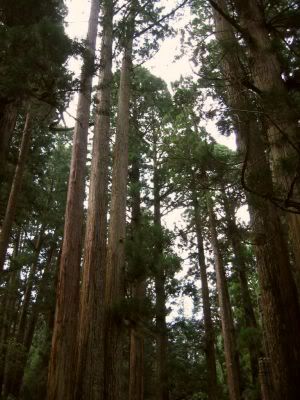 Over one hundred temples stand in the small town on top of the wooded mountain.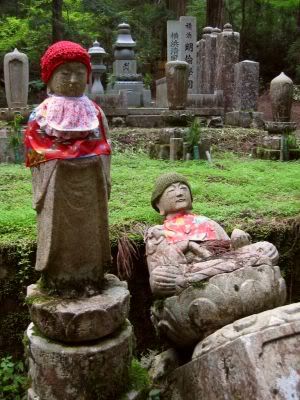 One of the most interesting areas in Koyasan is the Okuno-in Cemetery.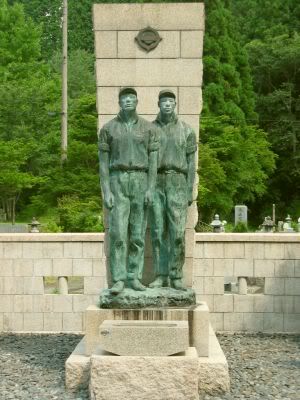 Along both sides of a pilgrimage route, tombstones and stone towers of famous historical figures, are standing in a row.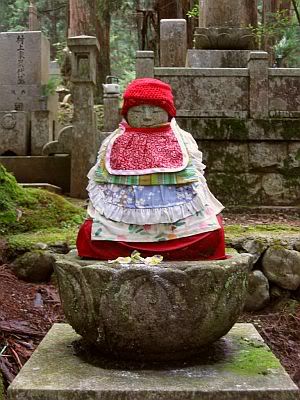 In Japanese Buddhism, there is a tradition to erect a memorial to a child who died, and the figure is that of Ojizou-sama, a sort of guardian deity of children in Buddhism.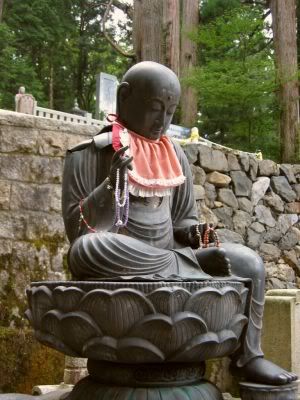 For many japanese, espacially those member of the Shingon Buddhist Sect, Koyasan is the aim of a pilgrimage.
On the day before to Koyasan, we were sunbathing in Shirarahama Beach, south coast of the prefecture. It was really crowded.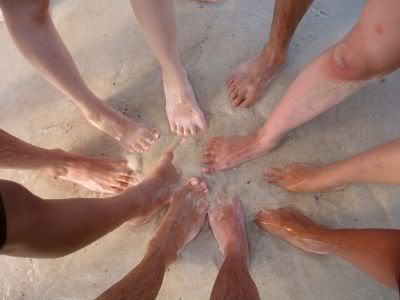 Its beaches are white sand, imported from Australia. Shirahama is also known for its onsen (hot spring).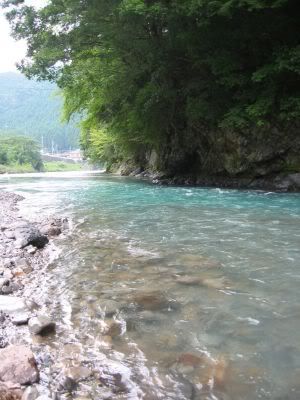 Neither of Shirarahama nor Koyasan. It was a resting place, that we have stopped, while heading to Koyasan on the second day.