After all, I should introduce myself. I am a chinese Malaysian. I have lived in Kuala Lumpur, since childhood and later, graduated from University Science of Malaysia, which is located on a small island in the northern part of Peninsular Malaysia. Currently, I am in the process of completing my Master degree in Kyoto University. Hence in future postings, you will see many pictures which were taken in Japan.
During February 2003, it was my first trip home after one year in Japan.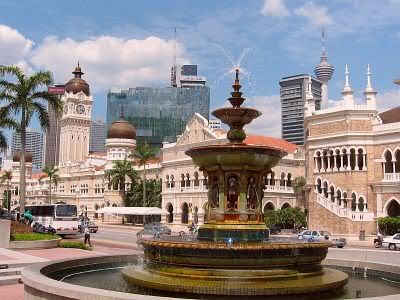 This is the Sultan Abdul Samad Building, Kuala Lumpur's signature landmark. It was built in 1897 to house the various administrative departments of the British Government at that time.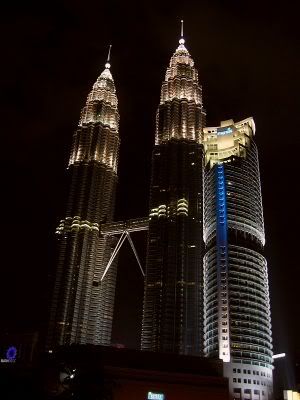 Kuala Lumpur Petronas Twin Tower, no longer the tallest skyscraper in the world, probably 2nd by now, is just 15 minutes from home.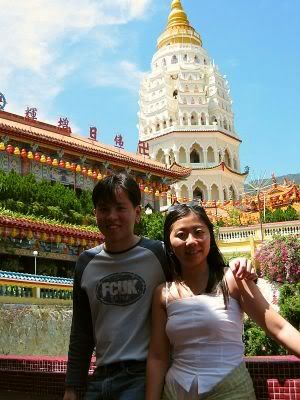 During my three weeks stay in Malaysia, decided to visit some old friends of mine, Huat Chye and Vicky. This picture was taken in Kek Lok Si Temple, Penang Island (background is the Ban Po Thar Pagoda). Kek Lok Si is supposedly the largest temple in Malaysia, if I am not mistaken.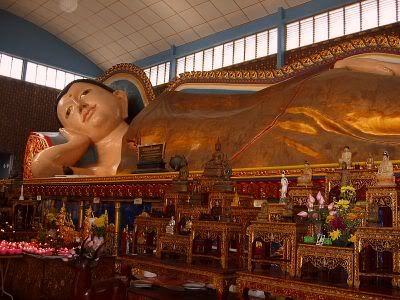 This beautiful gold plated reclining Buddha, sits calmly in Wat Chayamagkalaram (a Thai Buddhist temple) in Penang Island.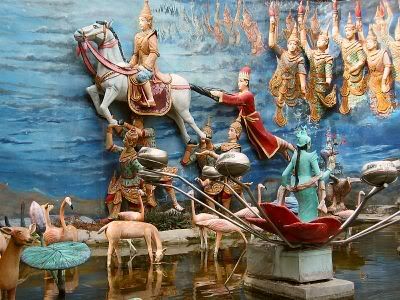 This mural depicts the great Renunciation of Prince Siddharta Gotama. Riding on his stallion, the prince crosses the river Anoma where he then discards all his princely attire and cut off his hair in exchange for an ascetic robe and alms bowl. Picture taken in Dhammikarama Burmese Buddhist Temple.