A place where the peace and solitude of the mountains will embrace you. Bumps, jumps and snowplay areas where you can kick off your skis and snowboards and have fun playing in the snow. Shiga Highlands, Ichinose Family Ski Park, located at the southern end of the Japan Northern Alps - my choice of a beautiful white christmas. Last week, I spent my christmas with a group of young Malaysians, exploring the grounds of the 18th Winter Games. Nagano marked the Olympics first trip to Asia in 26 years. Though it may have flamed out but the afterglow still burning bright. And we were like Olympic champions, of our own version.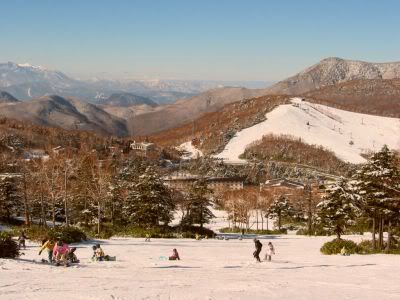 Ichinose Family Ski Park, Nagano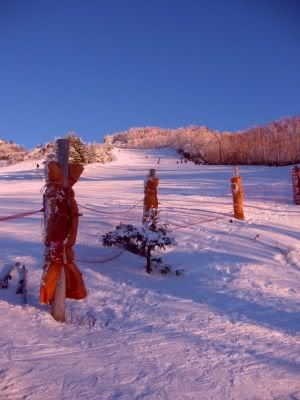 Rather flat land, a training ground for several first timers.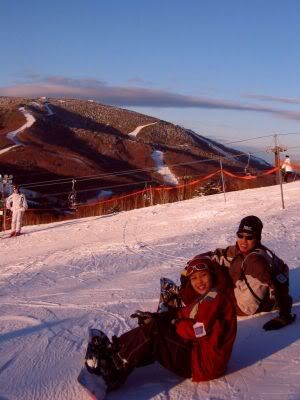 Chor Wai and Boon Ye were leading the pack to higher grounds. It was pretty tough. I was praying really hard not to break any of my bones.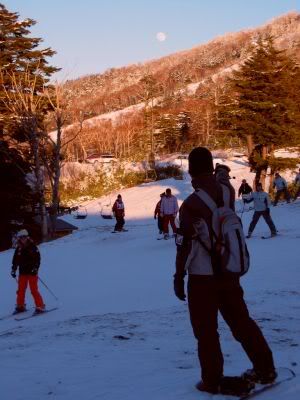 It was getting a little dark. Boon Ye was kinda fascinated with the moon.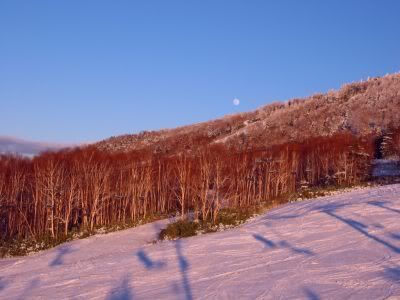 Shadow of lifts.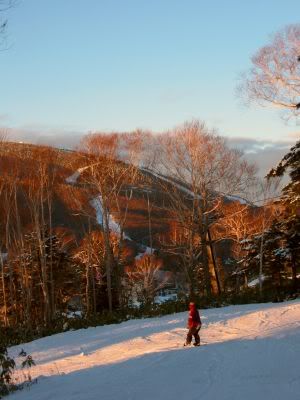 Chor Wai was a little disappointed with lack of snow. She had much bumps on the hard ground. Not to mention that she bumped into me ! Oouucchhh !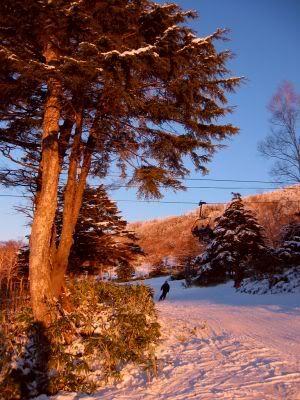 More view of the family park.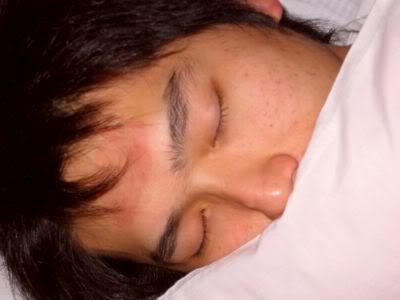 Ah Fu was exhausted.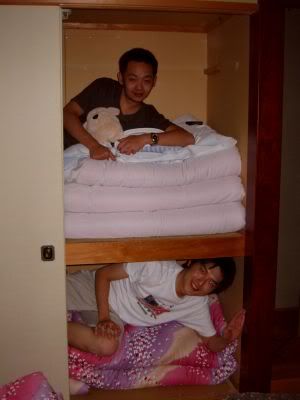 First, they tried to play Doraemon and Nobita. Then they played Japanese horror movie - The Ring. Ah Fu was supporting actor and director !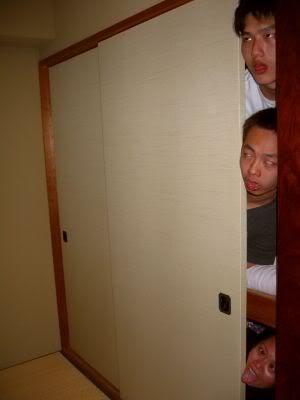 And Sylvia was the leading actress. That was the first day, it was fun - alot of skiing, get-together with Tokyo friends and christmas gift's exchange.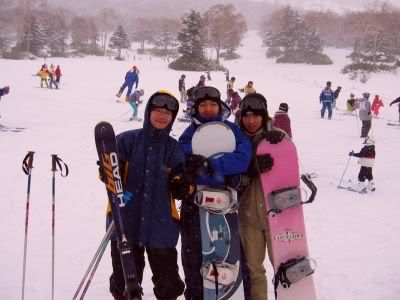 Picture of me, Jacky and Kan.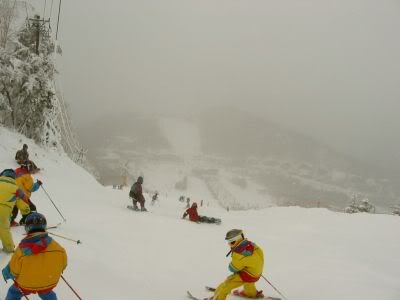 We, led by Boon Ye, have decided to conquer the Olympic Course. No doubt, it wasn't easy.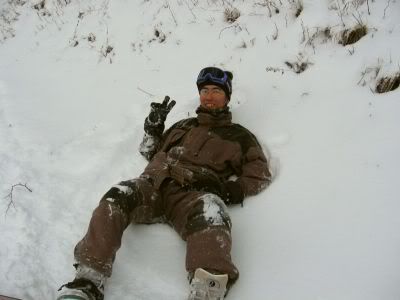 Seng Chye was taking a break.
The journey was long. It is located on the other side of the mountain.
Boon Ye and Seng Chye. Kok Hann was about to give up, wasn't he ?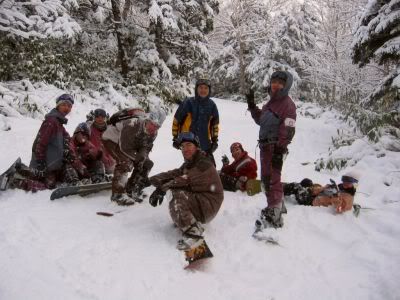 Here are the Olympians from Malaysia !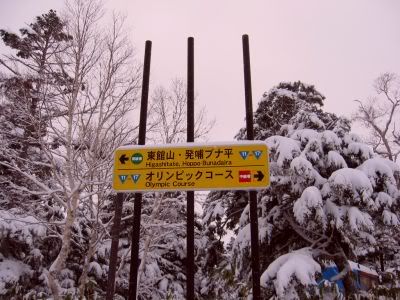 And finally we were there - Nagano Olympic Course.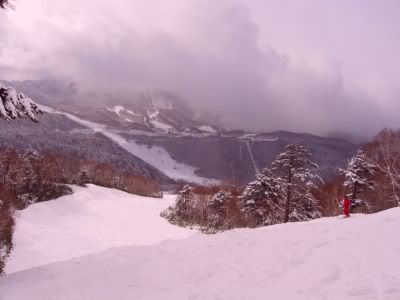 Last picture of the day, I fell too many times. It was really slopy. But then, it was a good trip.