Kyoto has more than 2000 temples and shrines and a dozen of gardens and museums. Kyoto is a city that has attractions at any time of the year, with the possible exception of the muggy height of summer. Best to visit in spring or autumn.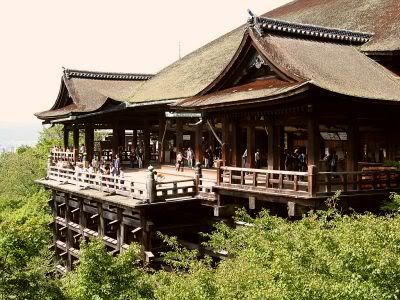 Kiyomizudera (Clear Water) Temple has a huge verandah that is supported by hundreds of pillars over the hillside.
During cherry blossom season and momiji (autumn) season, the trees below the Main Hall are illuminated at night, a spectacular scene that draws a great number of visitors.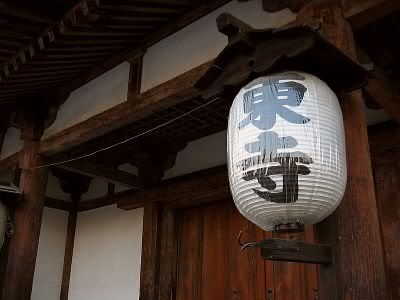 To-ji Temple was founded in 794 when emperor Kanmu moved the capital from Nara to Kyoto, literally it means 'East Temple'.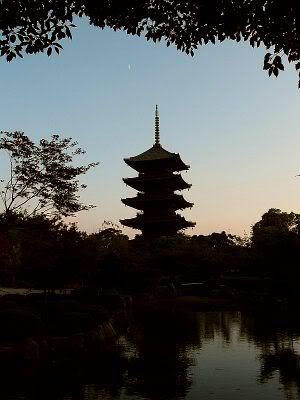 Its five-tiered pagoda (57m), making it the highest wooden structure in Japan.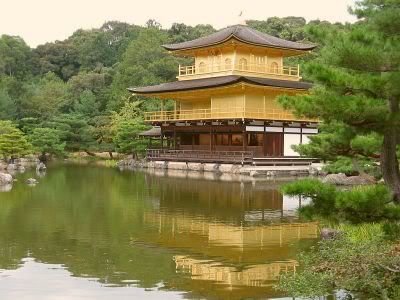 Kinkaku-ji Temple, the famed Golden Pavillion, used to be a retirement villa for Shogun Ashikaga Yoshimitsu, before his son converted it into a temple.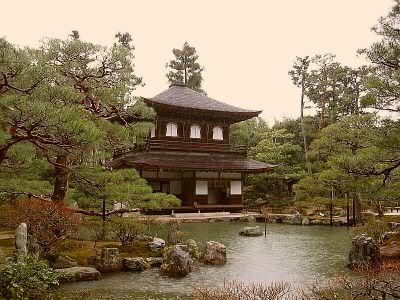 This villa's name translates as 'Silver Pavillion', but the ambition to cover the building with silver was never realised. The villa was later converted into a temple (Ginkaku-ji Temple).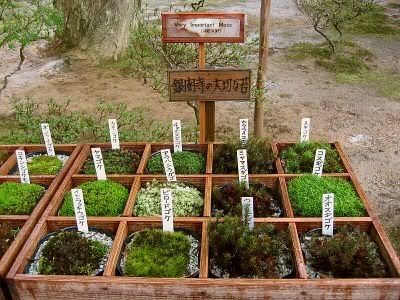 A real appreciation and understanding of the traditional Japanese garden is complex and difficult. Check here for more information :
http://academic.csuohio.edu/makelaa/lectures/gardens/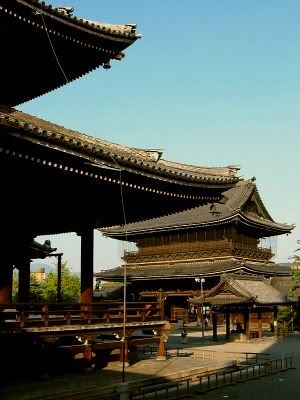 The main hall of Higashi-Hongan-ji Temple is Kyoto's largest wooden structure. I like it there - peaceful and tranquil.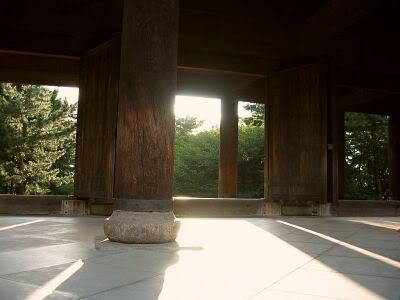 The huge gate at the entrance of Nanzen-ji is called San mon and it was built in 1628 by Todo Takatora in memory of those who died in the Civil War Oska Natsu-no-jin.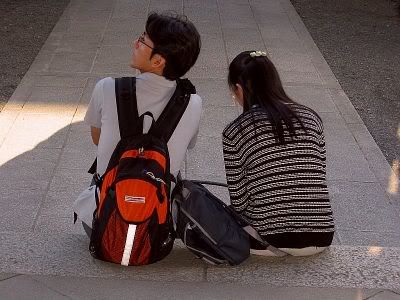 David and Cathy, both good friends from Taiwan. I like this picture alot.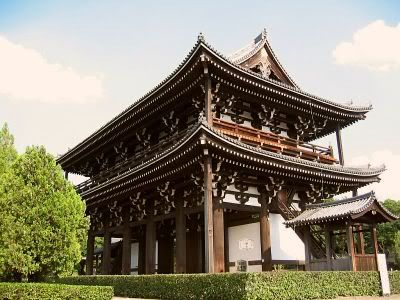 Another Sanmon gate, a National Treaure, is the oldest Zen main gate in Japan. It is located inside Tokufu-ji Temple, the head temple of the Tofukuji School of the Rinzai sect of Zen Buddhism.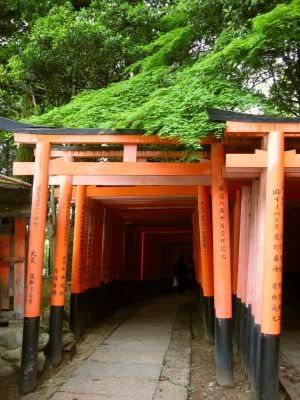 Fushimi Inari Shrine is the most famous of several thousands of shrines dedicated to Inari across Japan. Inari is the Shinto god of rice, and foxes are thought to be his messengers. Therefore, many fox statues can be found at Inari shrines. Fushimi Inari Shrine is also famous for the countless torii gates, offerings by worshippers.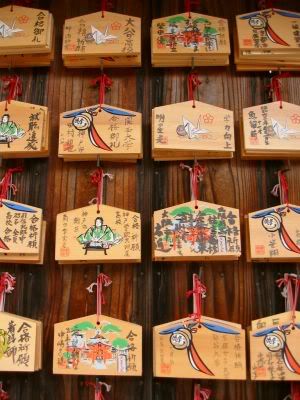 Prayers and wishes, written on small wooden slats (ema) and are then hanged in the shrine.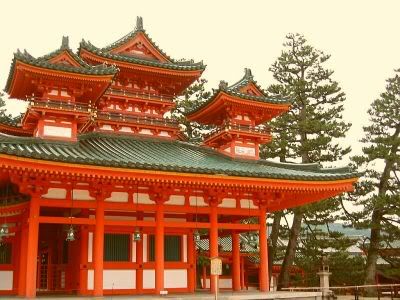 Heian Shrine was built in 1895 in celebration of the 1100th anniversary of the founding of the city of Kyoto. Newly weds love to go there for their photoshoots.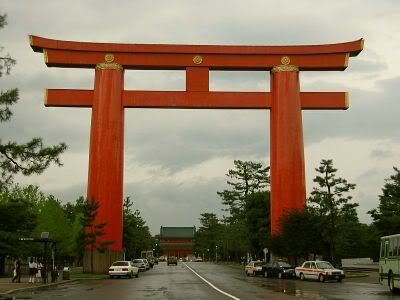 This is the massive gate marking the entrance to the shrine.