Malaysia's state of Terengganu is blessed with three marine parks - the Perhentian Archipelago, the Redang Archipelago and the islands around Pulau Tenggol. The Perhentian islands, which means 'Stopover Islands' in Malay is Terengganu's northernmost park.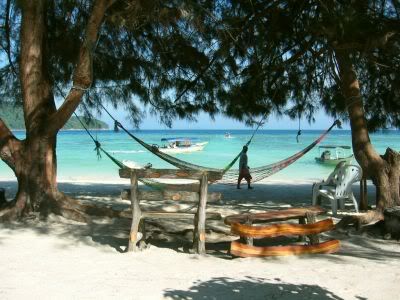 This Marine Park consists of Pulau Perhentian Besar ('Big Stopover' Island, top) and Pulau Perhentian Kecil ('Little Stopover' Island, below) with several smaller islets to the northwest.
Pulau Perhentian Kecil is a location not to be missed.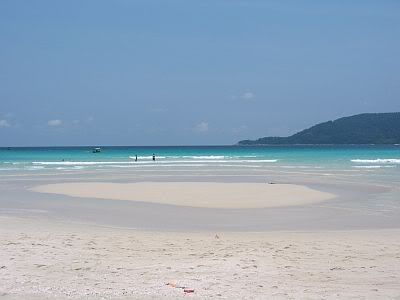 This island is surrounded by beautiful palm-fringed sandy beach and crystal-clear turquoise-blue sea.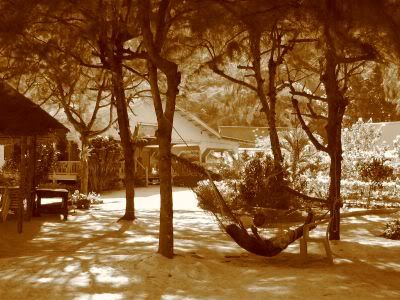 There are no roads and not many paths, so the islands are mainly peaceful and untouched - so far.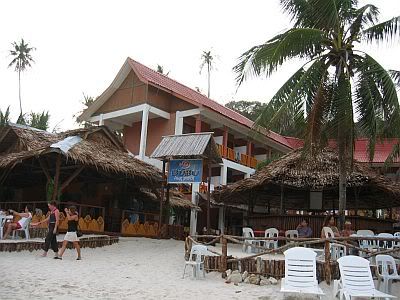 Tourism is relatively new to these islands, in fact, the past five years have seen rapid increases in tourism numbers and there are now many new rooms and services to accommodate guests. We stayed at the Bubu Resort (Long Beach), as shown in the picture.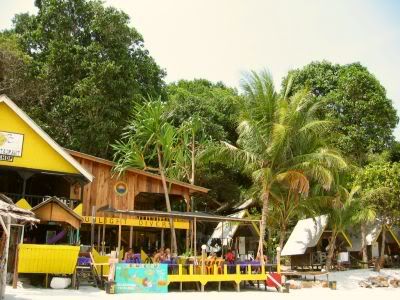 You can hang out in one of the many cafes, play beach volleyball, go diving or just laze away on the beach.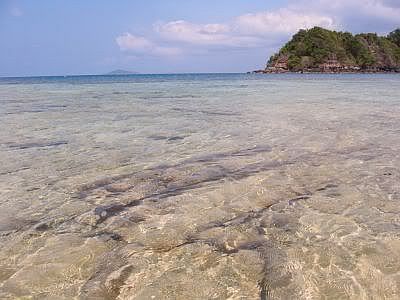 Pulau Redang is the centre of a large-scaled marine park.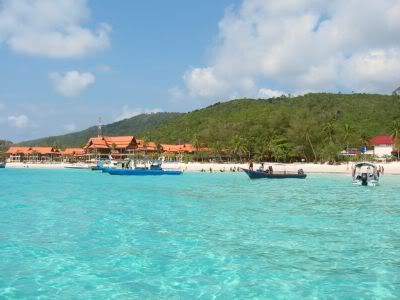 Here, the real fantasy island lies beneath the water. Under the crystal clear water are splendid coral gardens filled with corals both hard and soft, along with a captivating variety of fascinating tropical fish. It was a great vacation back home last year (2004).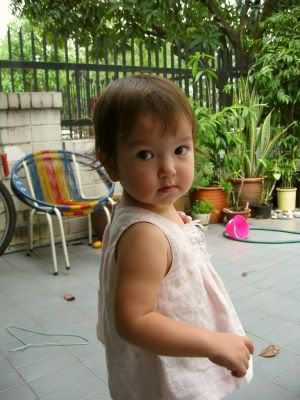 And I had the opportunity to meet up with my niece. Ahem, am uncle now !