The set of a sad yet so beautiful love story (really ?), Winter Sonata presented a collection of well-known attractions in Korea. One of the main attractions, Yongpyong Ski Resort, which is where the two lovers (Yu Jin and Joon Sang) met and rekindled their love. Besides being Korea's first and most prolific ski resort, it is considered a world class ski destination and hence was chosen as the venue for the 1998 and 2000 World Cup ski championships and the 1999 Winter Asian Games. In year 2003, Vicky and I decided to have our christmas in South Korea. She is a great fan of Winter Sonata ! First, I will show you Yongpyong Ski Resort during different seasons.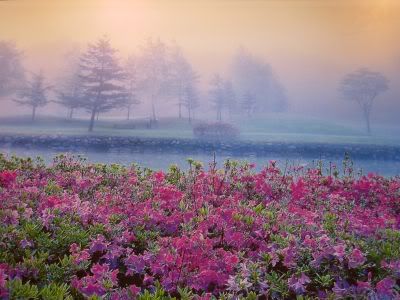 Yongpyong during early spring.
Summer sets in and it must be really hot.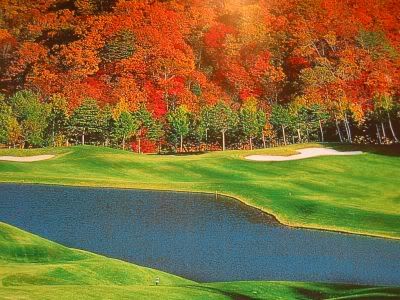 Then comes Song Hae Gyo, Sung Seung Hun and Won Bin with their autumn love stories (my favorite). GGeerrrrr !!!!!
And finally, Vicky's version of Winter Sonata.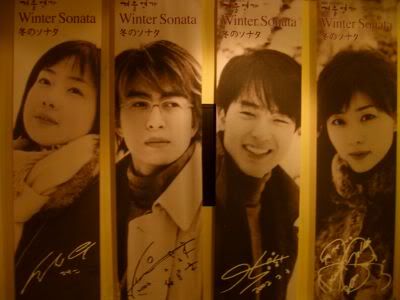 And here comes the superstars.
At the top of the Dragon Peak. This is my favorite picture.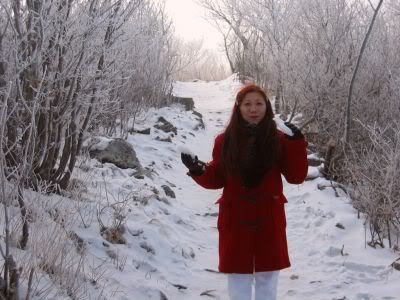 Vicky with her ice. She wanted to make a snow man (or was it two snow men ?) Oh God !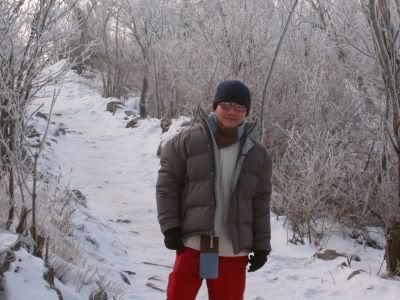 I looked weird with this sunglass.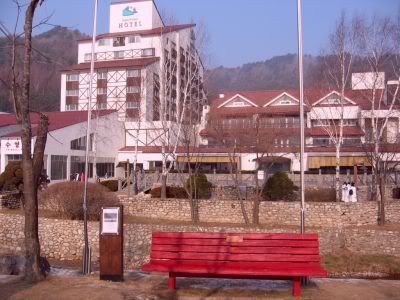 This red chair must be familiar, eh ?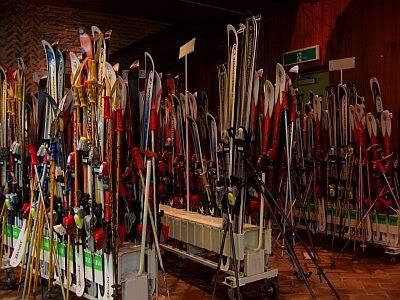 Ready to ski ?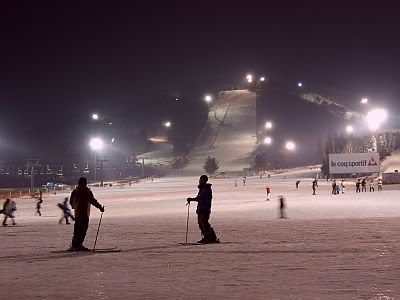 You mean night ski ?
It was pretty cold at night !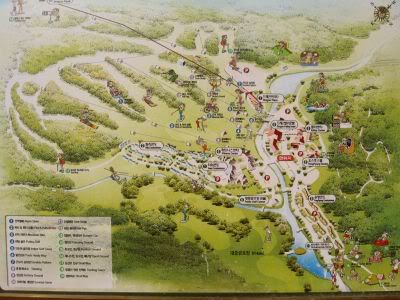 Map of Yongpyong Ski Resort, South Korea